Guidance Counsellors!
With your help, you can bring awareness and create interest among your students. Those students who are interested in applying to our 6 colleges, but have not had an opportunity to visit the campuses could qualify for our $250 Travel Rebate.
The steps are pretty simple but they must sign up with Study North to even qualify to submit.
As these rebates are limited, please encourage your students to apply as soon as possible and to send their documentation in by May 1st, 2019. All the information, including our terms and conditions can be found on our rebate page here.
The mailing address is: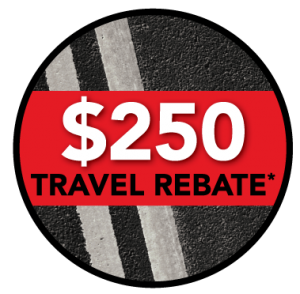 Study North Initiative
Attn: Travel Rebate Program
101 Worthington Street East, Suite 433
North Bay, ON   P1B 1G5
Want to be a part of our email list? Receive some new Study North view books? Maybe even have the Study North team visit you? Fill out your information by clicking here and one of our liaison officers will get back to you!
Did you know by taking a selfie with our view book and tagging us on social media you could get one of our famous Study North swag?
Follow us on Facebook, Twitter and Instagram!
#StudyNorth     #ÉtudesNord