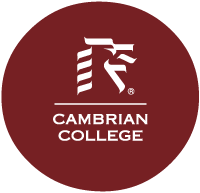 Live and learn in the largest city in the north. Cambrian delivers 75+ career-focused programs that blend academic learning, hands-on training, and community involvement opportunities to help you achieve your ultimate goal - your dream career.
You can look forward to:
A personalized approach to learning where professors know your name and mentor you to reach your potential.
Degree pathways for every diploma program at major universities across Canada and beyond.
Experiential learning opportunities that let you take your skills beyond the classroom and help you build your co-curricular record.
Comprehensive student supports and services to help you every step of the way.
A diverse and inclusive campus community, with events and activities year round hosted by our three student governments.
Cambrian Residence can house up to 677 students in two styles of residences – Townhouse, which holds 300 students, and Dorm style, which holds 377 students.
Cambrian's residences are located on campus just steps away from classes and are home to more that 650 students/ Whether you're in our townhouses or dorms, you'll have a private room with shared access to kitchen and social spaces.
Residences are also a ten minute walk from restaurants, shopping, grocery stores, clinics, and coffee shops – all the amenities you'll need to stay happy and healthy throughout the year.
Click here to see more information about Cambrian College's residence!
In addition to OSAP, Cambrian College Foundation awards more than$600,000 in scholarships and bursaries, including The Joyce Foundation Access Bursary – a $3000 renewable entrance award.
You can also help to cover your education costs while gaining hands-on work experience related to your program by applying for on-campus jobs. Positions are available year round in areas such as accounting, recruitment, IT, marketing, trades shops, and athletics.
Get FREE peer and online tutoring through The Learning Centre. You can also take advantage of free workshops throughout the year to keep your studies on track.
The Career Centre is your connection to on-campus jobs, full-time career opportunities, placements, and co-op support. Our advisors will help you find the right fit and ensure your résumé, cover letter, and interview skills hit the high mark. Bonus: You can continue to use Career Centre services when you graduate – for free!
A Cambrian education is accessible to everyone. As a leader in accessibility services for over 20 years, our Glenn Crombie Centre for Student Support offers the supports you need to succeed, including accommodations, assistive technology, advising, personal care rooms, and more.
Indigenous learners will find a home away from home within the Wabnode Centre for Indigenous Services, which provides programs and spaces for you to participate in spiritual and cultural activities, along with specialized student services.
Sudbury is the hub of Northern Ontario, and whether you like urban living or prefer spending your time in the great outdoors, Sudbury has it all. As the largest city in the north, you'll find all of the shopping, entertainment, arts and culture, and services you'd expect from a big city. You'll also be surrounded by a beautiful natural environment where you'll find 330 lakes, 200 kilometres of trails, a ski hill, and many other outdoor activities that can keep you active year round.
When you want to travel home to the GTA, it's only four hours by car or one hour by plane. Bus and train options are also available.