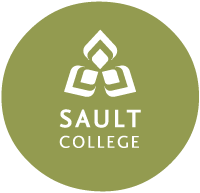 Sault Ste. Marie, Ontario is centrally located at the heart of the Great Lakes on the international border to the United States and is about an 8 hour drive and a short 1 hour flight from Toronto.
Sault Ste. Marie (also known as "the Sault" or "the Soo") is the third largest city in Northern Ontario, with a population of approximately 75,000.
Students travel to Sault College from around the province to enroll in many well-regarded academic programs known for their excellence and strength in career preparation. Being located on a border to the United States and strong partnerships with LSSU, an American university nearby, lends itself to international opportunities in law enforcement, justice studies, business, health care, and a host of other programs with affordable transfer agreements.
Advancements in robotics, GIS technologies, and state-of-the-art Nursing and Aviation simulators all combine to create a superior learning experience. Natural environment programs involve field camp at the beginning of the semester, with students experiencing the heart of the Great Lakes-St. Lawrence mixed forest with ready access to the boreal forest to the north, along with the spectacular Lake Superior region.
Sault College offers various room types including single rooms and double rooms.
Ray Lawson Hall, the on-campus residence at Sault College, is a great place for first year students to transition to college life. Residents will benefit from the convenience of being only a few steps away from classes and meal service providers. With single and double room options, Ray Lawson Hall has what you're looking for.
Ray Lawson Hall offers:
Laundry facilities on every floor
A kitchen including a stove, oven, microwave, fridge, and sink on every floor
A common area on every floor with couches, a flat screen TV and DVD player
Storage lockers available for rental on a first-come, first-serve basis
Located steps away from classes
Short walking distance to shopping and restaurants
Room rates include:
High-speed and wireless internet
Local telephone service with voice mail and caller ID
Full cable
Unlimited use of laundry facilities on every floor
Residence activity fee
Click here to see more information about Sault College's residence!
Sault College's Student Financial Assistance team is there to help you. They administer the Ontario Student Assistance Program, Scholarships, Bursaries & Awards, Entrance Awards and the Student Exceptional Expense Bursaries.
The Student Financial Assistance Office Offers:
Assistance to students applying for OSAP (Ontario Student Assistance Program)
$1.8 million dollars given to students every year in scholarship, bursary and award money
Bursaries for Student with Disabilities
Child Care Bursaries
Student Exceptional Expense Bursaries
Part-time Canada Student Loans and Special
Opportunity Grants for Low Income Students
Budget Planning, and more
Bookstore located on campus
Employment Services, students can conveniently access in one location computers, printing, interview rooms and assistance, and duplicating services. Information on on-campus and local jobs is also available in early September.
The Sault College Health and Wellness Centre offers a fully functional fitness space featuring state of the art equipment, that has all of your recreation and wellness needs covered.
Amenities within the brand-new Fitness Centre
The Native Student Counsellors provide social, academic and personal guidance to those who request their assistance. The counsellors work closely with other staff and faculty and the Native Student Council, as well as liaise with First Nations and various organizations/agencies.
Indigenous Education and Training
Sault College is a key provider of post-secondary education for Indigenous communities across the province respecting and recognizing that indigenous people have distinct cultures, languages, histories and contemporary perspectives. Indigenous education strengthens Sault College's contribution to improving the lives of learners and communities and for years has led the way with specialized Aboriginal focused initiatives.
Inclusion of an Aboriginal worldview and perspectives within mainstream curriculum across the College increases academic achievement and excellence for all students. The provision of culturally competent and relevant curriculum provides all students the opportunity to become aware of and develop familiarity with the diverse Aboriginal population which in turn contributes to cultural awareness and increased cultural competencies of Sault College graduates.
Sault College is found in the middle of three of the magnificent Great Lakes, including the largest fresh water lake in the world, Lake Superior.
Sault Ste. Marie is the gateway to world-class outdoor spaces. The College is the only one in Ontario with its own boat and tennis club located along the beautiful St. Mary's River.
The Sault is also the perfect place for you to take part in a truly northern experience while learning at college. The city offers the very best in culinary delights, entertainment, arts and multi-cultural events all set amidst the incredible pristine shoreline of Lake Superior and grandeur of Northern Ontario.
Outdoor activities abound! The College's partnership with Searchmont Ski Hill gives ALL full-time students of Sault College FREE ski passes with access to the most diverse terrain, the longest runs (18 in total) and the greatest vertical (750 feet!) in the area. Also, check out the student deals on seasonal equipment rentals!
Home of the Sault Greyhounds (OHL), with amazing restaurants, shopping, bands, and cultural activities there are always reasons to leave campus and explore and experience the community
The new aviation centre and hangar is located at the Sault Ste. Marie airport, and the main campus is a twenty-minute drive from the airport.