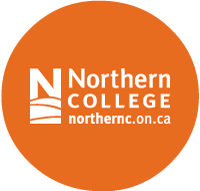 Northern College has four campuses located throughout northeastern Ontario. Northern's
largest campus is in Timmins, a thriving city with a population of just over 43,000. Timmins features the ultimate fusion of urban and rural living. The city offers most of the amenities you'd expect to find in an urban centre, including an assortment of athletics facilities, a multiplex cinema and even a symphony orchestra, all while keeping a small-town feel.
Northern also has campuses in Haileybury, Kirkland Lake and Moosonee. These communities are friendly, inclusive places that enable an incredible quality of life. All of Northern's campuses provide easy access to the unlimited adventure opportunities available in the vast northern playground.
In 2017, 1, 1787 full-time students attended Northern College. With over 75 full-time, part-time, certificate, diploma, and apprenticeship programs and hundreds of in-class, web-based, and correspondence courses, plus over 221 articulation agreements, you are sure to find exactly what you are looking for.
The Haileybury Campus features Northern's latest brand-new on-campus residence. The residence includes 16 apartment-style units, each of which houses four students. Each apartment includes
a kitchen, living area, laundry facilities and two bathrooms.
The Timmins Campus features an on-campus residence that offers safety, convenience and affordability. The residence has 103 single rooms, 12 suites and four double rooms, each with an attached private bathroom. There is also a large common area, kitchen stations and on-site laundry facilities.
Click here for more information on Northern College's residence!
Students come from across Ontario to study in the modern Veterinary Sciences Centre at Northern's Haileybury Campus. The centre features a range of state-of-the-art labs equipped with the latest technologies, including an underwater treadmill used for the physical rehabilitation of animals.
The School of Welding Engineering Technology at the Kirkland Lake Campus has an international reputation as a leader in the field of welding education and training. The campus is also home to the Materials Joining Innovation Centre (MaJIC), an applied research facility that utilizes the latest welding technologies.
The Timmins Campus is home to Northern's Centre of Excellence for Trades and Technology, an expansive modern facility that includes an innovative multi-trade shop. The campus also features the Hydro One Energy Centre, which was established in partnership with the utility company through the Hydro One College Consortium.
Northern College provides a variety of financial aid to students including but not limited to:
OSAP
Scholarships
Bursaries
30% Ontario Tuition Grant
Northern College is there to support your personal growth, well-being, and success. They will work with you to help you reach your full potential while ensuring that you enjoy everything the Northern experience has to offer.
Northern offers student success and learning resources, first year experience services, accessibility services, student advising, elders on campus, Northern College student association and benefits plan, bookstores, cafeterias and student lounges, peer tutoring, alumni association and international office.
The Haileybury Campus is located in the City of Temiskaming Shores, which is a two-hour drive from Timmins. The Haileybury Campus began as the world renowned Haileybury School of Mines, which is now part of Northern College. Temiskaming Shores has a population of just over 10,000, and is located on the shores of picturesque 110-kilometer-long Lake Temiskaming.
Kirkland Lake is a town of just over 8,000 people that has a rich local culture. Kirkland Lake holds two major festivals each year that attract some of the finest musicians in Canada. In 2015 alone, Kirkland Lake will play host to The Sheepdogs, Alyssa Reid, Nikki Yanofsky and The Tragically Hip.