Who doesn't need

$1,000
bucks when going to college?!
There is so much you can do with that money. You can put it towards tuition, books, residence or living expenses.
Sign up TODAY with Study North and your name goes into a draw for a one $1,000 giveaway.
It's pretty simple. Look North TODAY!
Terms and conditions apply, ONE $1,000 giveaway prize available, only available to residents of Ontario with residential postal codes starting with K. L, M, N. For full details of this offer and all terms and conditions please see below.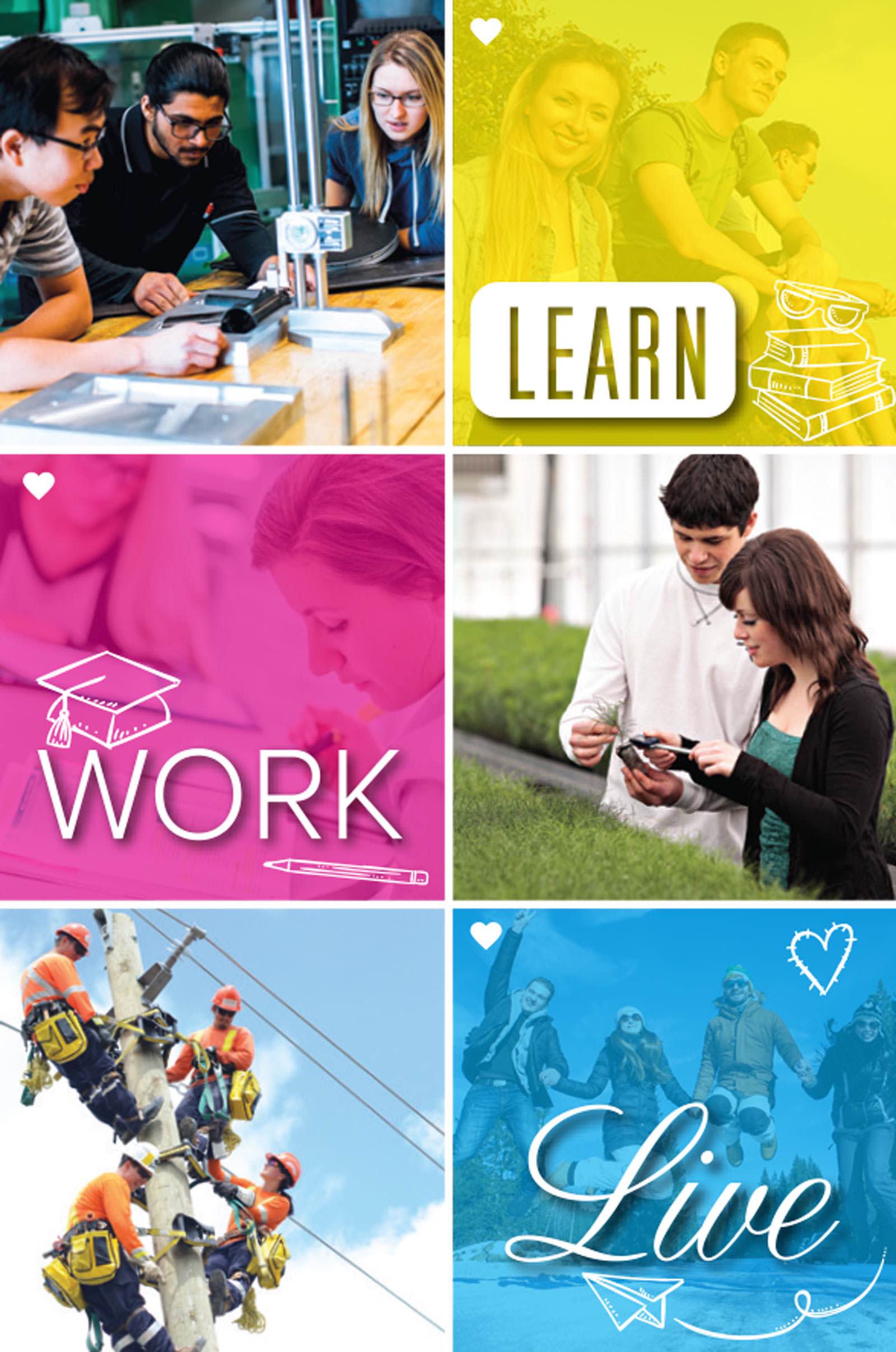 TERMS and CONDITIONS
STUDY NORTH $1000 GIVEAWAY CONTEST RULES 
(the "Contest") 
THIS CONTEST IS OPEN TO ONTARIO RESIDENTS ONLY WITH RESIDENTIAL POSTAL CODES STARTING WITH K, L, M, N, AND IS GOVERNED BY CANADIAN LAW AND THE LAWS OF THE PROVINCE OF ONTARIO. 
NO PURCHASE NECESSARY. SEE BELOW FOR FULL CONTEST DETAILS. PARTICIPATION IN THIS CONTEST CONSTITUTES YOUR FULL AND UNCONDITIONAL ACCEPTANCE OF, AND AGREEMENT TO BE LEGALLY BOUND BY, THESE CONTEST RULES (THE "CONTEST RULES"). 
CONTEST PERIOD 
1) The Contest begins on Sunday, September 1, 2019 at 12:00 a.m. Eastern Time ("ET") and ends on Friday, December 13, 2019 at 9:00 a.m. ET (the "Contest Period"). 
ELIGIBILITY 
2) The Contest is open to Ontario residents only with residential postal codes starting with K, L,  M, N,   who have signed up with the Study North Initiative, except employees (and those with whom such employees are domiciled) of the Study North Initiative, its affiliated colleges, companies or agents, advertising and promotion agencies and the Contest judges. 
HOW TO ENTER 
3) NO PURCHASE NECESSARY. To participate in this Contest you must: 
a. Be a Grade 12 high school student who resides in the Province of Ontario with a residential postal code starting with K, L, M, N.
b. Sign up with the Study North Initiative
c. Comply with the terms and conditions of the contest
d. Answer the skill testing question correctly
4)  You will receive one (1) entry in the contest.  Duplicate sign ups and entries will be disqualified.
BY SUBMITTING AN ENTRY, YOU ACKNOWLEDGE THAT YOUR ENTRY (INCLUDING YOUR NAME MAY BE POSTED ON TWITTER, FACEBOOK, INSTAGRAM  AND/OR SPONSOR'S PROPRIETARY WEBSITE, WHERE IT MAY BE VIEWED, SHARED (BY USERS OF TWITTER AND VARIOUS OTHER INTERNET-BASED SITES) AND COMMENTED ON BY THE SPONSOR AND THE GENERAL PUBLIC. 
DRAW AND WINNER SELECTION 
5) On Friday, December 13, 2019 , in North Bay, Ontario, at approximately 11:00 a.m. ET, one (1) eligible entrant will be selected by random draw from all eligible entries received during the Contest Period. The odds of winning depend on the number of eligible entries received. 
6) Before being declared a winner: The selected entrant will be contacted by EMAIL AND PHONE with contact information provided on the sign up form, and notified that they are eligible to win. The selected entrant must reply. The selected entrant must first correctly answer a time-limited mathematical skill-testing question to be administered by telephone. The Sponsor will then email, and the selected entrant will be required to sign and return within one (1) business day of notification a declaration of eligibility and a liability/publicity release, which: 
a. confirms compliance with the contest rules; 
b. releases the Sponsor, its affiliated companies and agents, advertising and promotion agencies, the contest judges and each of their respective officers, directors, agents, representatives, successors and assigns from any liability in connection with the Contest, the entrant's participation therein and/or the awarding and use or misuse of the prize or any portion thereof; and 
c. grants to the Sponsor the right to use the selected entrant's name, city and likeness in any form of advertising relating to the contest without further notice or compensation. 
PRIZES 
7) Grand Prize: There will be one (1) grand prize available to be won, consisting of one (1) $1000 cash prize mailed to the winner ("Grand Prize"). 
Sponsor reserves the right to substitute a prize or a prize component with one of equal value, including without limitation.
GENERAL 
8) By entering the Contest, each entrant agrees to abide by these Contest Rules. This Contest is subject to all applicable federal, provincial and municipal laws. Void where prohibited by law. The decisions of the Sponsor with respect to all aspects of this Contest are final and binding on all entrants without right of appeal. 
9) Sponsor reserves the right to cancel, suspend, withdraw or amend this Contest in any way, without prior notice or obligation, in the event of an error, technical problem, computer virus, bugs, tampering, unauthorized intervention, fraud, technical failure or any other cause beyond the reasonable control of the Sponsor that interferes with the proper conduct of this Contest as contemplated by these Contest Rules. Any attempt to deliberately undermine the legitimate operation of this Contest is a violation of criminal and civil laws and should such an attempt be made, the Sponsor reserves the right to seek remedies and damages to the fullest extent permitted by law, including criminal prosecution. 
10) All Entries are subject to verification at any time and for any reason. The Sponsor reserves the right, in its sole and absolute discretion, to require proof of identity and/or eligibility (in a form acceptable to 
the Sponsor – including, without limitation, government issued photo identification): (i) for the purposes of verifying an individual's eligibility to participate in this Contest; (ii) for the purposes of verifying the eligibility and/or legitimacy of any Entry entered (or purportedly entered) for the purposes of this Contest; and/or (iii) for any other reason the Sponsor deems necessary, in its sole and absolute discretion, for the purposes of administering this Contest in accordance with these Rules. Failure to provide such proof to the satisfaction of the Sponsor in a timely manner may result in disqualification in the sole and absolute discretion of the Sponsor. The sole determinant of the time for the purposes of a valid Entry in this Contest will be the Contest server machine(s).