Northern Ontario is beautiful and we think once you visit you will never want to leave!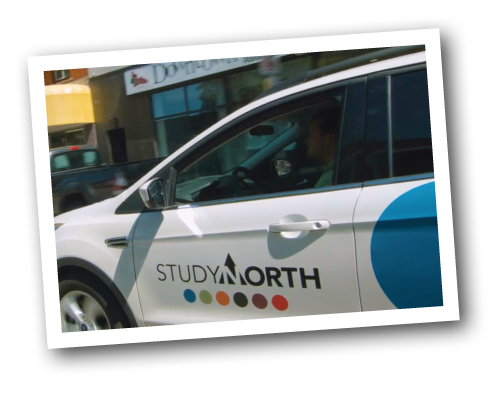 It's pretty simple! Sign up with Study North and you could be eligible to receive a travel incentive rebate of $500*.
*Terms and conditions: Rebates only available to residents of Ontario with residential postal codes starting with K, L, M, and N. Rebates will be distributed on a first come, first served basis via registration on the Study North Website. A limited number of rebates are available for each partner school. Payment will be made upon confirmation of campus school visit/tour.
*Please note that the Travel Incentives work differently for students visiting Confederation College. In collaboration with the Study North Initiative, Confederation College runs a group trip in March (2017) for a number of students and one guest (your parent or guardian) to come and visit Thunder Bay and Confederation College. Individuals travel from the Billy Bishop Airport in Toronto to Thunder Bay. Confederation College covers the cost of the flight, meals and your overnight stay in residence or a hotel. Space is limited, available on a first come first served basis and you must register with Study North to be eligible for consideration for the trip. Individual incentives are not available for Confederation College.